Are you looking for the best customer reviews plugins for WordPress?
Customer reviews can help you build social proof and gain the trust of your visitors, which means more sales for your business.
In this article, we'll share the best WordPress review plugins to help you easily add customer reviews to WordPress.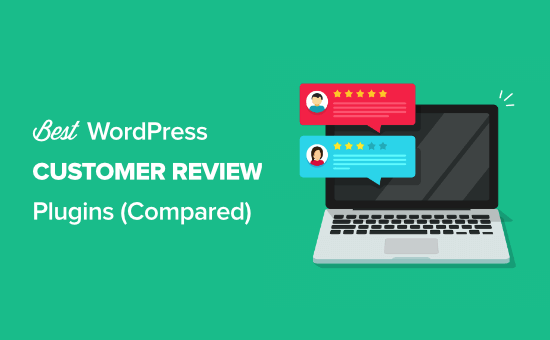 Why Use a Customer Reviews Plugin for WordPress?
Customer reviews are a powerful form of social proof that can make your business seem more trustworthy and encourage people to buy from your website.
Even if you've created lots of high-converting landing pages full of persuasive copy, customer reviews may talk about features and benefits you've overlooked. This can get you more sales and conversions.
Reviews can even improve your WordPress SEO since reviews typically include lots of relevant keywords.
However, collecting, managing, and formatting customer reviews manually takes a lot of time and effort. That's why we recommend using a customer review plugin to add different types of reviews to WordPress.
For example, you might use a plugin to automatically embed the latest Google Reviews on your WordPress website, or accept reviews on your online store.
Some WordPress themes allow you to show reviews out of the box, especially if you're using an advanced page builder like SeedProd or Divi. However, most themes don't show reviews by default.
That being said, let's take a look at some of the best WordPress customer review plugins you can use to collect, manage, and format customer reviews.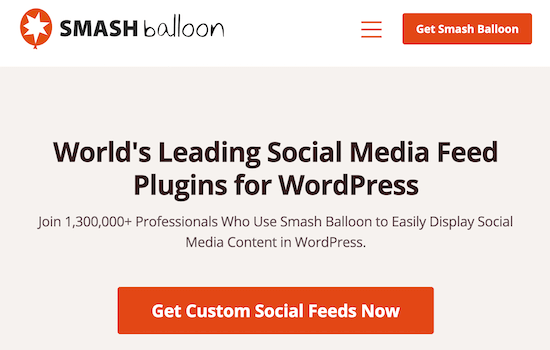 Smash Balloon's Reviews Feed Pro is the best customer review plugin for WordPress.
This single plugin allows you to show reviews from Yelp, Facebook, Google, and TripAdvisor so you don't need to install any extra plugins.
Reviews Feed Pro automatically copies your website's design so the reviews perfectly suit your WordPress theme and look like a natural part of your website, rather than content embedded from another platform.
However, you can also fine-tune your review feeds using the intuitive visual editor. Here, you can change the feed's layout, choose what content to show in each review, add a call to action button, and more.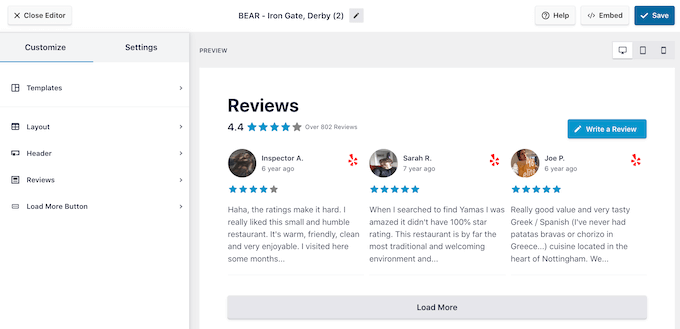 When you're happy with how the review feed looks, you can add it to any page, post, or widget-ready area using either a shortcode or the Reviews Feed block.
After placing the feed, new reviews will appear on your website in real time. In this way, visitors will always see the latest reviews.
Since the feed updates automatically, your site will seem more trustworthy as it's clear you're not moderating or controlling the review feed in any way.
Most business owners want to show reviews of their venue, products, or services. However, some websites might want to show reviews for other businesses. For example, if you own a business directory or membership site, then you might get more visitors by showing reviews of different local companies.
With Reviews Feed Pro, you can show reviews from any public Yelp or Google Reviews page.
For detailed step-by-step instructions, please see our guide on how to show Google, Facebook, and Yelp reviews in WordPress.
Pricing: You buy an all-in-one bundle for $598, which includes the core Smash Balloon plugin and all the premium addons including Reviews Feed Pro, Instagram Feed Pro, YouTube Feed Pro, and more.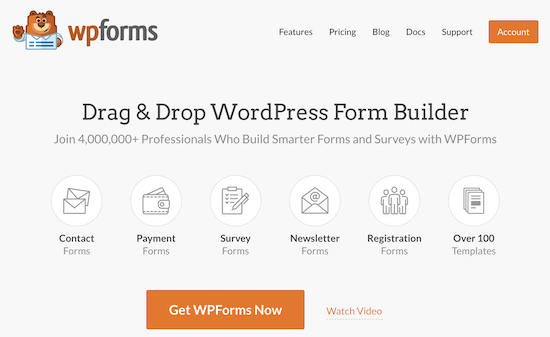 WPForms is the best WordPress form plugin in the market used by over 5 million WordPress sites. With WPForms, you can create a simple customer review form that lets customers review your business, products, or services.
The free version of WPForms lets you create a customer review form using the simple drag-and-drop editor.
If you need more features, there are advanced addons that unlock powerful features like the ability to accept customer testimonials.
The plugin also comes with a ready-made Testimonial Form template that you can add to your site with just a few clicks.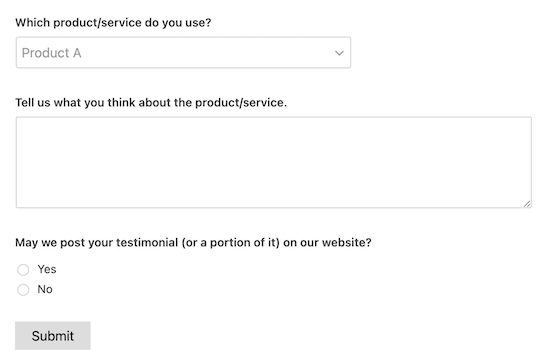 You can even use WPForms to allow users to upload images on your WordPress site. For example, you might collect a headshot to show next to a customer testimonial, or photos of your products in action.
Even with the right plugin, you'll need to encourage customers to leave reviews. With that in mind, you may want to use WPForms' Survey and Polls addon to collect customer feedback such as star ratings.
These surveys are often quicker and easier to complete, compared to writing a full review. This makes them perfect for gathering some extra feedback.
Pricing: An annual WPForms license starts from $49.50.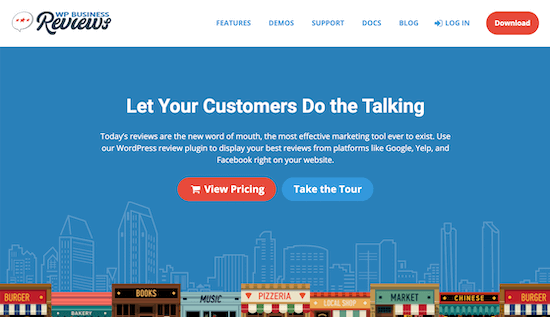 WP Business Reviews is an all-in-one WordPress plugin that lets you add Yelp, Facebook, and Google reviews to WordPress.
This single plugin allows you to show reviews from multiple platforms. You can create a feed for each platform, or show reviews from Yelp, Facebook, and Google in a single review feed.
WP Business Reviews can even add new reviews automatically, so visitors can always see the latest feedback.

If you're worried about negative or spammy reviews, then WP Business Reviews has advanced filters so you can control the content that appears on your website.
If you're accepting reviews from visitors using a plugin such as WPForms, then you can add this content to WP Business Reviews manually. The plugin will then show the user-generated content next to your Yelp, Facebook, and Google reviews.
Pricing: You can buy an annual WP Business Reviews license for $49.00 per year.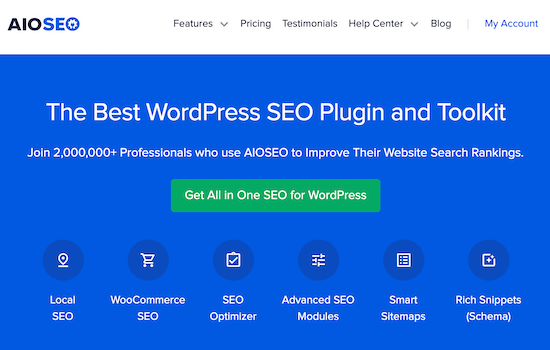 Reviews can improve your SEO by adding lots of relevant keywords to your website. They can also help you appear in relevant search results, since reviews typically talk about things that other shoppers are thinking about, and typing into search engines such as Google.
With that in mind, you'll want to make sure you're getting the most out of your reviews by using an SEO plugin.
AIOSEO is the best SEO plugin for WordPress in the market used by over 3 million WordPress websites. This plugin lets you simply add product review schema to your posts and pages, which will help search engines better understand and display your review content.
It can also help you get rich snippets, which are more likely to get clicks in the search results. This means more traffic for your WordPress blog or website.

AIOSEO will automatically detect the right schema type based on your existing content.
If you need to, then you can manually change the schema type and enter relevant schema information in the AIOSEO settings.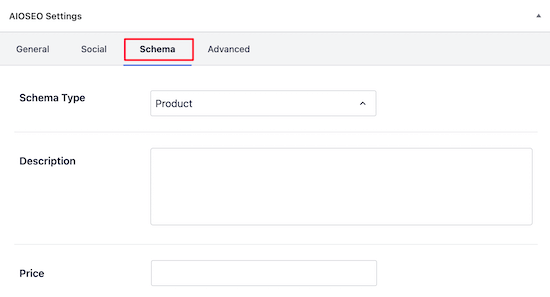 There is a free version of AIOSEO, but you'll need the pro version if you want to change the schema type.
Pricing: You can download AIOSEO for free from the official WordPress repository. If you need more advanced features, then you can upgrade to AIOSEO premium from $49.60.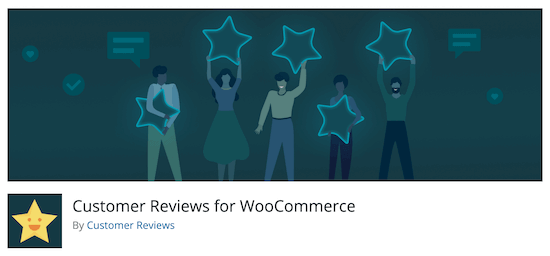 If we see lots of people recommending a product, then we're more likely to buy that product. If you run a WooCommerce store, then product reviews can help you get more sales.
The Customer Reviews for WooCommerce plugin lets you add detailed customer reviews to your product pages.
It can also verify that reviews come from actual buyers. People who purchased the product will have a trust badge next to their names, so visitors know that these reviews are trustworthy and genuine.

With this plugin, customers can also upload pictures, leave star ratings, and vote on whether a review was helpful.
You can even add a question-and-answer section to your products, so customers can ask any questions that may be stopping them from making a purchase.
When a customer buys a product, the plugin can automatically send them an email asking for a review. This is a great way to collect reviews, particularly if you offer to send them a coupon after a WooCommerce product review.
If you upgrade to the premium version, then you can also customize the review section, remove the plugin's branding, and change the default email to your business email address.
Pricing: You can download the free plugin from the official WordPress repository, or purchase a premium license for $49.99.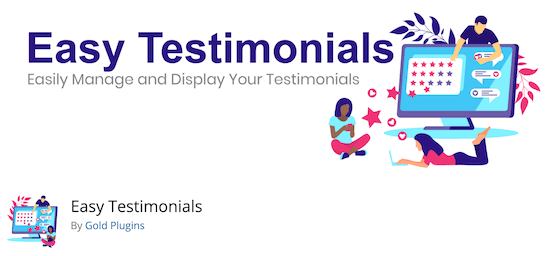 Once you've collected testimonials and reviews with a plugin like WPForms, you'll need to add them to WordPress.
Easy Testimonials is a free plugin that lets you easily add online reviews and testimonials to your WordPress website.
Easy Testimonials comes with 25 different templates, so you have full control over how your reviews look and the types of reviews you want to feature. For example, you can show all your reviews, display a review at random, or even create a slideshow.
For more details, please see our step-by-step guide on how to add a customer reviews page in WordPress.
Pricing: You can download Easy Testimonials for free from the WordPress repository.
You might have come across other customer reviews plugins like WP Review Pro by MyThemeShop, Taqyeem, and WP Customer Reviews. However, we kept the list short so it's easier to choose your perfect plugin.
We hoped this article helped you find the best customer reviews plugins for your WordPress website. You may also want to see our list of the best email marketing services, and our expert picks of the must-have WordPress plugins for businesses.
If you liked this article, then please subscribe to our YouTube Channel for WordPress video tutorials. You can also find us on Twitter and Facebook.