WPBeginner's exclusive SiteGround Coupon code gets you a discount of up to 80% on their web hosting plans. All you have to do is follow the instructions below to properly redeem the SiteGround coupon code. That way, you get the maximum discount on SiteGround. Click to Read More »
First, you need to visit the SiteGround website using our link. After that, you should click on the 'Start Now' button.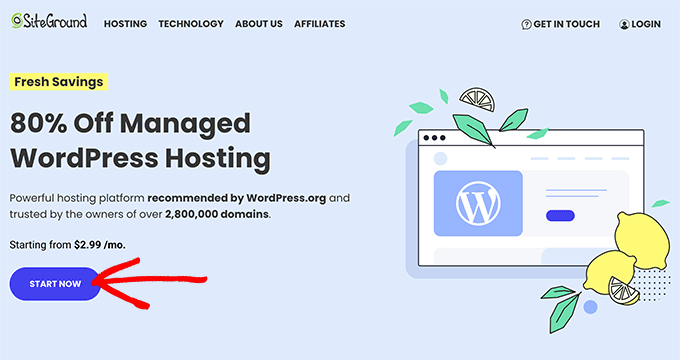 It will jump down to SiteGround's hosting plans. SiteGround offers three plans: StartUp, GrowBig, and GoGeek.
You get a huge 80% off on all their hosting plans with our SiteGround coupon code. Plus, the GrowBig and GoGeek plans give you lots of space to build as many websites as you want.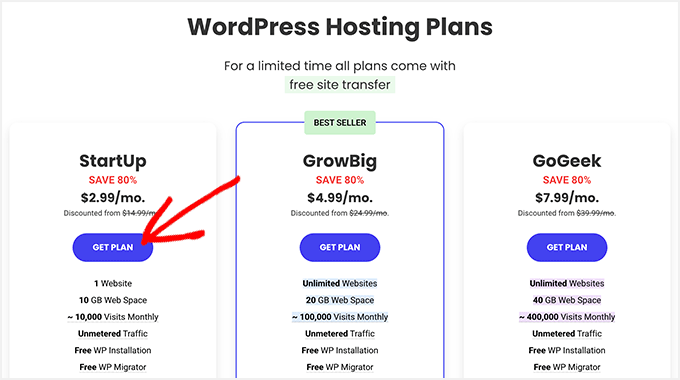 All SiteGround hosting plans include advanced WordPress managed services such as automatic updates, premium support, and WordPress SuperCacher, which are usually only found in much more expensive managed WordPress hosting offerings.
Click the 'Get Plan' button on the SiteGround hosting plan you'd like to purchase.
On the next page, type the domain name you want to use, such as www.example.com. If you don't already own the domain name, you will be able to add it to your cart.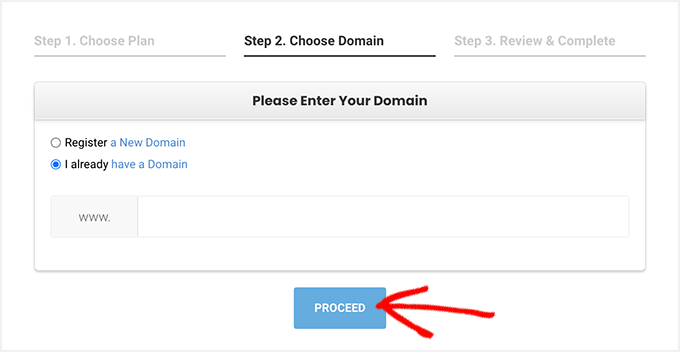 Next, you can move on by clicking the 'Proceed' button.
You will be asked to enter your email address, password, and payment details to set up a new SiteGround account.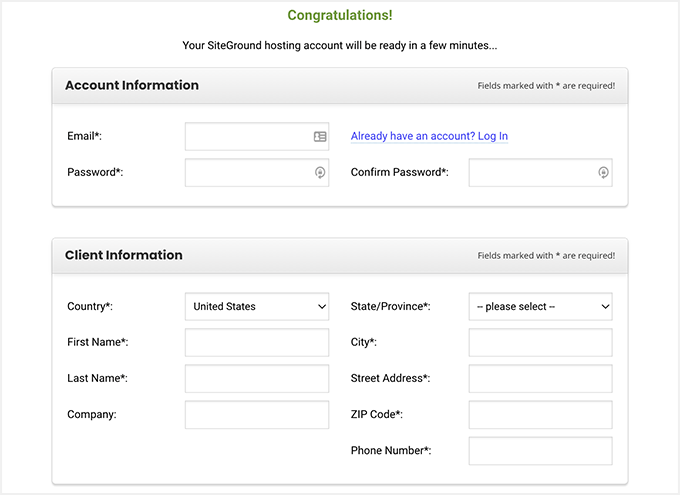 Under 'Purchase Information', you can verify that your SiteGround discount has been applied automatically.
You can also choose to add the SiteGround Site Scanner monitoring service to your purchase. This is a good idea if you won't be using another service, such as Sucuri.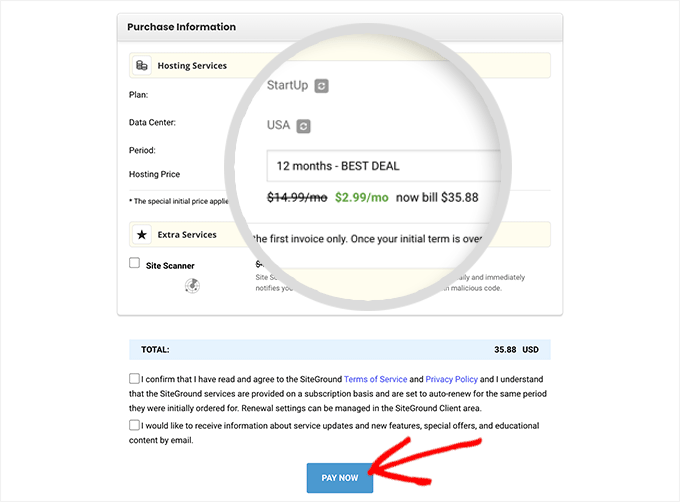 Go ahead and click the 'Pay Now' button at the bottom of the page to complete your purchase.
We hope you found our SiteGround coupon code to be helpful. At WPBeginner, we work hard to negotiate exclusive discounts for our users.
Please take a look at our other WordPress coupon codes and deals here for more great bargains.