"How can I drive traffic to my new WordPress site?" is a common question that we get from our users. In this article, we will share 19 actionable tips to drive traffic to your new WordPress site.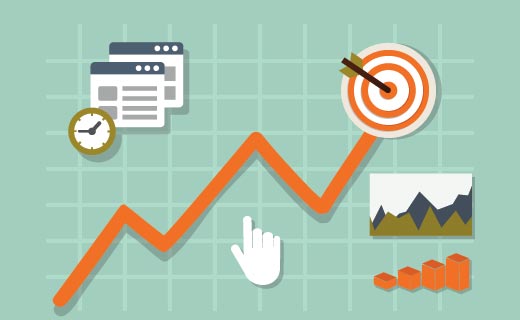 We have used these traffic tips to build our own successful sites with thousands of subscribers and millions of pageviews.
1. Start Building Your Email List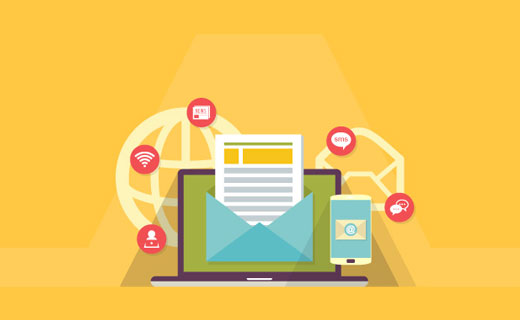 More than 75% of users visiting your website will never see it again. This is why the first thing you should do is start building an email list. Email gives you direct access to your users, and it is a lot more effective than any other marketing tool available today.
See our guide on why you should start building your email list right away.
Also see 16 ridiculously simple ways to get more email subscribers in less than 5 minutes.
2. Install Yoast SEO Plugin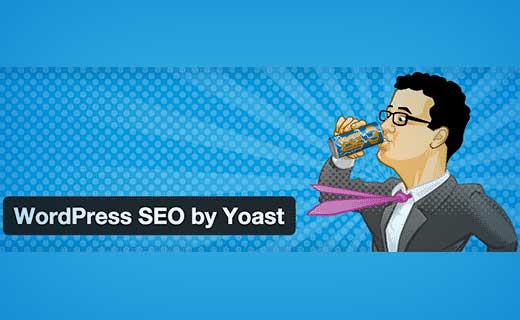 If you haven't already done so, then you should immediately install and setup Yoast SEO plugin. It is the most comprehensive website optimization plugin available. Not only does it help you add meta tags, it also adds Facebook OpenGraph, Twitter cards, XML Sitemap, Breadcrumbs, and so much more.
3. Optimize Your Blog Posts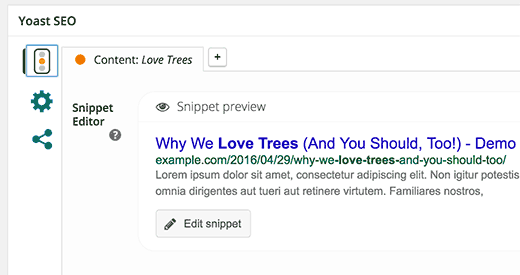 Spend time on optimizing each and every blog post on your website. Yoast SEO comes with a post analysis tool, which assigns an SEO score to your posts based on the focus keyword you add. Follow these recommendations to improve each post's SEO score to the best of your ability.
See our guide on how to optimize your WordPress blog posts for detailed instructions.
4. Make Internal Linking a Habit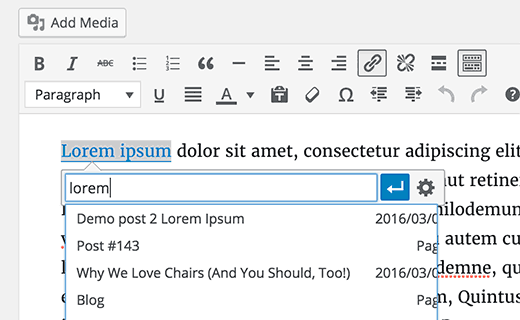 Did you ever wonder why all successful blogs link to their older articles? Internal linking help search engines understand the importance of your content, context, and how it relates to other content on your website. Link to your posts and pages in all your blog posts. This gives you a boost in the overall SEO score of your website.
See: 14-point blog post checklist to use before you hit publish.
5. Utilize SEO Tools
There are plenty of SEO tools that can help you find new traffic sources. But for a new user this information can be a bit too technical. Check out our list of the best SEO tools that you should use for your new WordPress site.
6. Use Rich Snippets in WordPress
Rich snippets add useful metadata to your WordPress posts. Search engines can then use this data to display your site differently in search results. This boosts search traffic on your website.
See our beginner's guide on how to use rich snippets in WordPress to get started.
7. Make Sharing Easy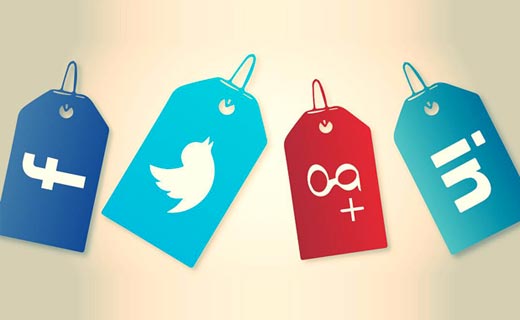 Social media is an important source of traffic for any website. That's why even the most popular websites focus on making sharing easier for their users. There are tons of plugins that can let you add countless social media sites. But one downside of using those plugins is that they will slow down your website.
Floating Social Bar makes sharing easier without slowing down your website. It adds a sticky floating social bar on top of your posts.
8. Engage Users on Social Media
The social web is where your target audiences hangout and talk about the topics related to your blog niche. All you need to do is reach out to those users and join the conversation. Engage with users sharing your links and take part in discussions around topics of your blog.
Take a look at our list of 21 best social media monitoring tools for WordPress users to get started.
9. Automate Social Media Sharing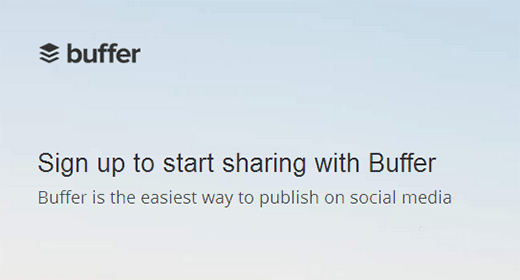 Many site owners spend a lot of time sharing content on social media. You don't need to do that manually anymore. You can automate WordPress and social media with IFTTT or use Buffer to schedule WordPress posts for social media. These tools save you time spent on sharing your content, and you can use that time to engage with your followers.
10. Share Old Posts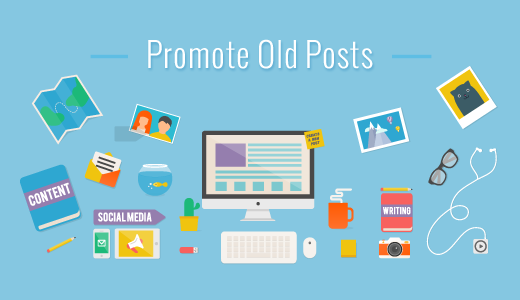 Twitter is the conversation hub for the web. There is always so much going on. This means that your tweets are displayed only for few minutes on a user's timeline before they are replaced by new tweets.
You cannot be tweeting all the time to make up for that. Luckily you can easily set up your WordPress site to automatically share your old posts at regular intervals.
11. Engage Users Commenting on Your Site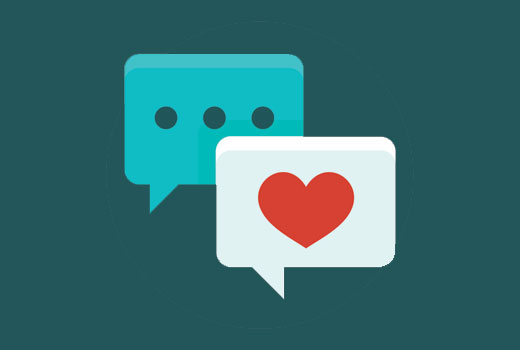 Comments are your site's conversation hub. They provide you and your users an easy way to interact. You need to make sure that you respond to most user comments on your website. See how you can find comments not answered by admin in WordPress.
You should also check out these 11 ways to get more comments on your WordPress blog posts.
12. Find Ways to Boost User Engagement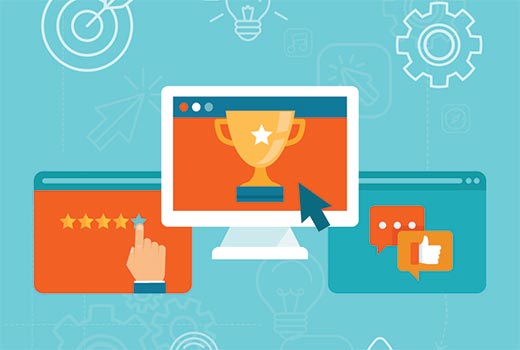 User engagement increases your pageviews and the time users spend on your website. One most commonly used engagement tool is comments, but there is plenty more that you can do.
The goal is to provide users with things they can do on your website. Adding tools like polls and surveys, videos, image galleries, points system, etc, helps you get users engaged.
13. Add High Quality Images
Images are a lot more engaging than text. Using high quality images on your blog not only makes it look good, it also helps users stay longer on your website. We use Shutterstock to find high quality images for our blogs. There are also plenty of websites where you can find royalty free images for your blog.
14. Add More Videos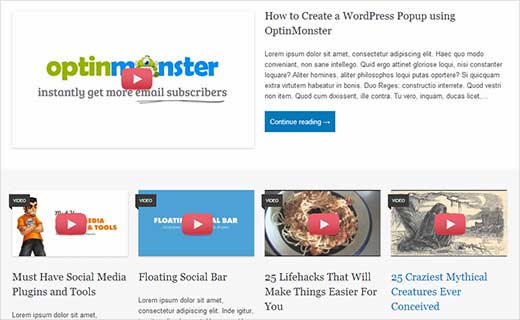 YouTube is world's second most used search engine. Simply because videos are a lot more engaging than text and images combined. Use videos on your website to provide engaging, entertaining, and useful content to your audiences. We recommend using YouTube, because it has a large community of users and it helps you tap into one of the largest audience pools in the world.
Check out our list of best WordPress plugins for YouTube publishers to get started.
15. Optimize Your Website Speed
No one likes a slow website. Faster websites are preferred not only by users but also by search engines. However, you will notice that your WordPress site would feel slower after installing a few plugins and adding a few images. Check your website with Google Page Speed and follow the recommendations it gives you.
You can start by installing a caching plugin like W3 Total Cache or WP Super Cache. Make sure you enable gzip compression.
Next, you need to optimize images for the web. We also recommend using a CDN service like MaxCDN to dynamically serve images.
16. Add SSL to Your Website
Lots of websites are moving to SSL, since Google announced that they will give a slight ranking boost SSL site. Moving your site to SSL is a big change as it will change all your URLs from http to https. There are two ways you can start using SSL on your WordPress site. You can buy an SSL certificate or you can add Free SSL with Let's encrypt.
17. Add Google Analytics
Website owners need to understand how visitors use their website. This helps you understand what kind of content your users like and what you should do next. You can get this data for free by installing Google Analytics on your WordPress site.
18. Perform A/B Split Tests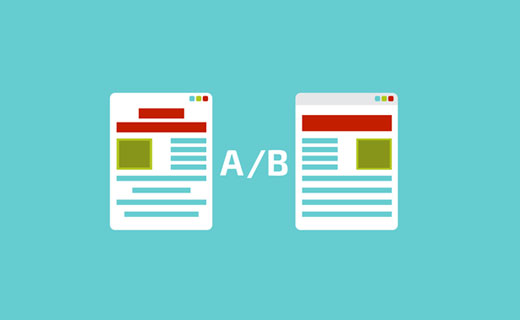 As we said earlier, site owners need data to make decisions. A/B split testing allows you to test two versions of the same page on your site to see which one performs better. Learn how to do A/B split testing with Google Analytics to improve all landing pages on your website.
19. Create Useful Content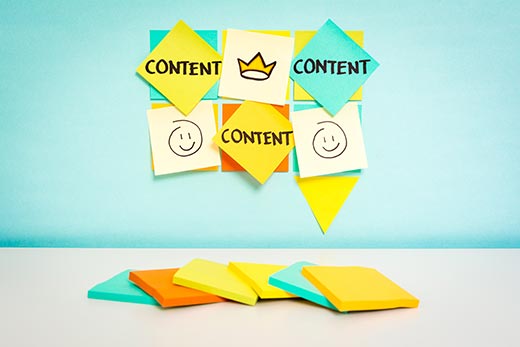 This is the most important tip that you should always keep in mind. Offer useful content that helps your users and has real value. There are millions of websites out there and the most reliable way for you to compete is by offering unique and useful content.
Want to create better content? See these content marketing tips to learn about 73 types of blog posts that are proven to work, how to create a successful content strategy and more.
We hope this article helped you learn some new actionable tips to drive traffic to your new WordPress site. You may also want to see our list of 40 most useful tools to manage and grow your WordPress blog.
If you liked this article, then please subscribe to our YouTube Channel for WordPress video tutorials. You can also find us on Twitter and Facebook.