Are you looking for a way to organize your media library by tagging images?
If you are running a blog with a lot of photos or other images, then you might be frustrated that WordPress does not have a proper system for sorting images and other media files.
In this article, we will show you how to tag images in WordPress with Media Library Assistant.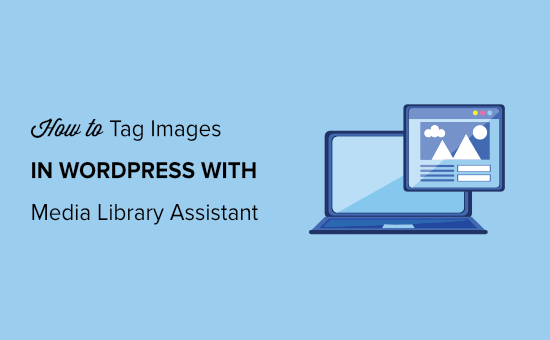 Why Should You Tag Images in WordPress?
In WordPress, you'll notice that there isn't a feature that lets you add tags or create categories for your media files.
To add WordPress taxonomies like categories and tags to your images, you'd need to use a plugin.
By tagging images on your site, you can easily organize them and quickly find files you're looking for. This is really useful if images are a core part of your content.
For example, you can use tags to sort images and organize them into different categories if you have a photography website. Media file tags are also helpful for online stores that have thousands of product images.
That said, let's look at how you can use Media Library Assistant to tag images in WordPress.
How to Tag Images in WordPress
For this tutorial, we're using the Media Library Assistant plugin. It's a free plugin that helps in managing and organizing media files on your site.
First, you'll need to install and activate the Media Library Assistant plugin on your website. For more details, please refer to our guide on how to install a WordPress plugin.
Once the plugin is active, you can head over to Media » Att. Category from your WordPress admin panel.
After that, you can enter a name for your category, choose a slug (the URL for your category), and add a description if you want. When you're done, go ahead and click the 'Add New Att. Category' button.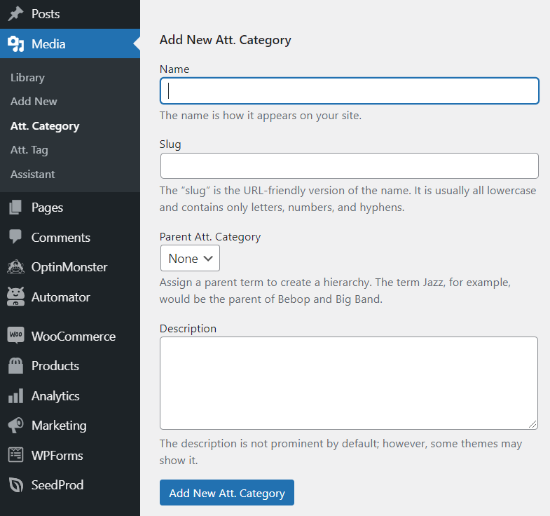 You can now repeat this step and create as many categories as you want for your images.
The plugin also offers an option to create subcategories. Simply select parent category under the 'Parent Att. Category' section.
Next, you can add tags and categories to your images.
To start, head over to Media » Assistant from the WordPress admin area. After that, click on the 'Quick Edit' option under any image you wish to edit.
Now, go ahead and enter tags for your images under the 'Att. Tags' section and then select a category. When you're done, simply update the media file.
You can now search photographs on your WordPress website using the tags you've just set for each file. For instance, head over to Media » Library and then click the 'Term Search' button at the top.

A popup window will now open. Simply enter the tag or category to look up the image on your website and click the 'Search' button.
The plugin will now find the images based on the search term you used and show you the results.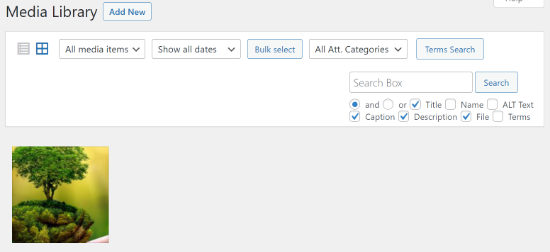 We hope that this article helps you learn how to tag images in WordPress with Media Library Assistant. You may also want to check out our guide on how to choose the best design software and the best WooCommerce plugins for your store.
If you liked this article, then please subscribe to our YouTube Channel for WordPress video tutorials. You can also find us on Twitter and Facebook.