This is a guest post by Ahmad Awais (@mrahmadawais)
Most of the bloggers keep sharing freebies with their readers. It is one of the most common practice to make a big, gigantic button with phrases like "DOWNLOAD NOW". This way is not cool enough! You cannot control your downloads, no monitoring is possible, no embedding, what about password protected downloads? So, today I am going to show you how to manage your downloads in WordPress using a free plugin called WordPress Download Manager.
WordPress Download Manager helps you in managing, tracking and controlling your downloads in a more efficient way. You can set access levels, you can add/embed downloadable files anywhere in the post by copying and pasting the embed code. Some other features of WordPress Download Manager plugin are:
Control who can access to downloadable file
Ability to have Password protection
Download Counter helps you in maintaining a good track with downloads.
Control who can use this plugin (author, editor, administrator)
Custom download link icons can be added
Custom link labeling
Shortcodes for download links make your work way easier
New templates for file links to make them look professional
WP Thickbox popup for download page looks great
Tinymce button to embed shortcodes right from the write post panel
Multi-level Categories for Downloads
And a lot more…
Video Tutorial
If you don't like the video or need more instructions, then continue reading.
Installation:
First thing you need to do is install and activate WordPress Download Manager. After activation, a File Manager Menu will be displayed below the settings menu.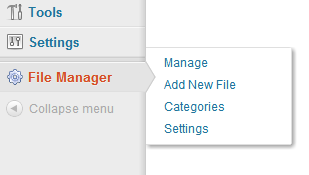 From File Manage » Add New you can add new downloadable files, where you can set the password, show the download counter, write description about your downloadable file. After configuring the settings, you can upload it by clicking Create Package? You will be redirected to Manage Menufrom where you can copy the embed code.
A better way to embed your download is through your Write Post panel. It is fairly easy to do. You can add different shadows & boxes with details of download package. You can see below in the image of Write Post panel.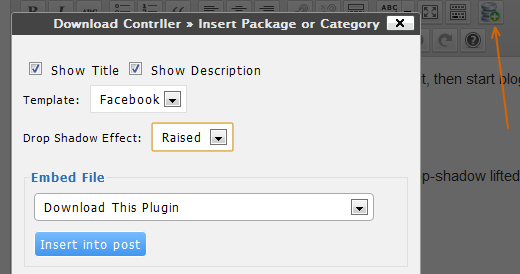 Once you click insert, it will add the shortcode in your post.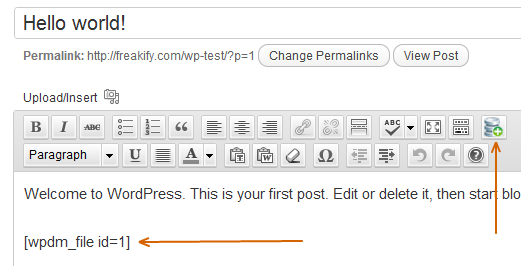 Screenshot of Download Package :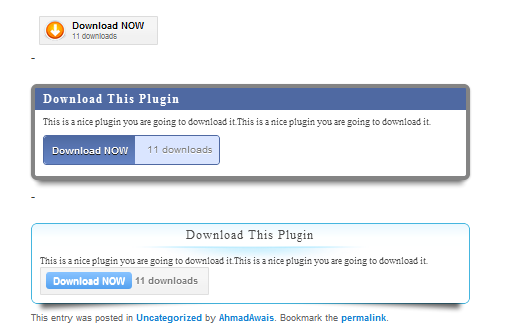 Using this plugin is probably one of the most efficient way of managing your downloads. However, if you are creating a FREE WordPress plugin, then you should consider adding it to the WordPress plugin directory instead of just offering it on your site. This plugin is best for digital products such as eBooks, free templates, icon sets etc.
Download WordPress Download Manager Plugin
Ahmad Awais (@mrahmadawais) is one of the known young bloggers in Pakistan. He blogs at Freakify.com about blogging, design, web development, and technology.