Some web publishers might want to ask site visitors for Age Verification before accessing any content due to the nature of the content and their legal, moral, or social obligations. In this post, we are going to show you how to add age verification in WordPress. Instead of using some complicated code based solution, we will use the Age Verify plugin. It is a simple and quick solution to implement age verification on any WordPress website without hassle.
Features
Shows an age verification box to visitors before they can access content on your website.
You can set up the age required to enter the website.
Colors and looks of the Age verification box can be adjusted.
Exemption can be given to logged in users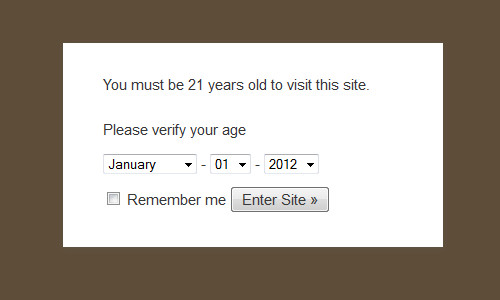 Video Tutorial
If you don't like the video or need more instructions, then continue reading.
How to Install and Setup Age Verify
First thing you need to do is install and activate Age Verify plugin. Upon activation, go to the plugin settings page and choose the age limit. Save changes and you are done.
Customization
Age Verify is a simple solution but it gives you enough control to make this plugin essentially useful and efficient for the job. For example you can modify the looks of the Age Verification box shown to visitors by changing colors. You can also change the form type and choose from a drop-down dates form, input date form, or simple check-box form.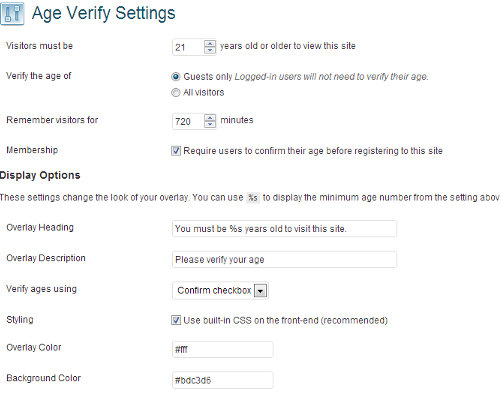 You can also adjust the time for which a user is remembered. The default is 720 minutes or 12 hours which you can adjust, for example you can make it 1440 minutes so that a visitor is required to verify age after every 24 hours.
Hopefully, this article will help those who were looking to add age verification in WordPress.