After the successful launch of our new social media plugin, Floating Social Bar, many of you asked us what other social media plugins and tools we use for our blogs. If you are a blogger just getting started, then you are in for a treat. In this article, we will share 7 must have social media plugins and tools for bloggers. These are the tools that we use for all of our blogs.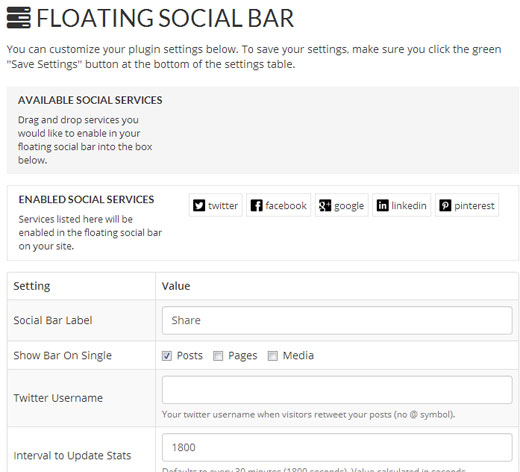 Floating Social Bar adds a horizontal floating share bar to your blog posts and pages without slowing down your site. All social media plugins and scripts slow down your site. For the longest time, bloggers had a choice of either adding share buttons OR having a fast loading site. Well, a year ago, we fixed that problem for our site by creating the floating social bar. After numerous requests from our users, we released it for free, so others can benefit from it as well.

HootSuite is a social media dashboard that allows us to manage all of our social media profiles from one location. It has the ability to allow for team members to work together. You can have assignments for each team member, and they can update your profiles without having your password. HootSuite also allows you to schedule tweets, and see analytics for each profile. It supports Twitter, Facebook, LinkedIn, Google+ Pages, FourSquare, Mixi, and WordPress.
Buffer is an awesome social media tool that allows you to easily schedule your tweets through out the day. As you are reading, simply use your browser extension to add articles, photos, and/or videos to your Buffer, and their algorithm automatically shares them for you through out the day. The beauty of Buffer is the spacing it adds between each tweet. This makes it a smarter way to share. Aside from that, Buffer also allows for analytics and team members.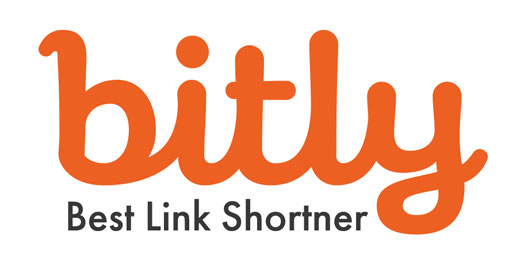 Bit.ly is the best link shortner on the web. It allows you an easy way to organize your links, and you also have the ability to create custom keywords. Not to mention, you can have your own branded short urls. Last but certainly not the least, Bit.ly offers analytics for each shortened link.

As a blogger, it is important that you read. Part of using social media is sharing interesting content. Now that Google Reader is dead, we use feedly to stay up to date with all the sites that we like. Feedly is a RSS reader (What is RSS). We highly recommend that you use Feedly, so you have one place to get updates from your favorite websites.

IFTTT allows you to automate WordPress and social media. IFTTT stands for if this then that. Essentially, this service allows you to create recipes that function based off triggers. An example would be if WPBeginner RSS feed updates, send out a tweet about the latest post. We have written article about IFTTT on WPBeginner. You should definitely check out IFTTT if you are a blogger.
Twitter search is by far one of the most useful tools for bloggers. If you are looking to build an audience or looking to expand your community, then you need to be using twitter search. The advanced feature allows you to really monitor your brand and engage with new users.
In our opinion, these are 7 best social media plugins and tools for bloggers. Do you have any other suggestions? Let us know by leaving a comment below.