Because WordPress displays your posts in the same order that you published them, changing that order can be frustrating. So rather than having to go back and change the date on every post we are going to show you how you can setup a simple drag and drop interface on your posts admin panel to reorder your WordPress posts quickly and efficiently.
Video Tutorial
If you don't like the video or need more instructions, then continue reading.
First thing you need to do is install and activate the Post Types Order plugin. Upon activation, you should notice a new tab under Settings » Post Types Order.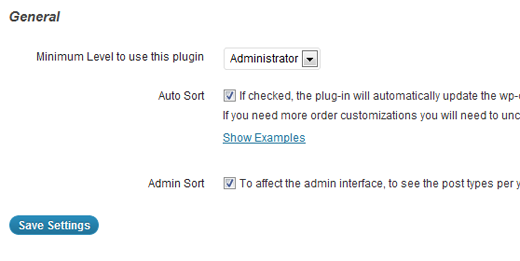 Here you will find several boxes already checked for you. Select "Save Settings" and then navigate over to Posts » Re-Order. This is where you can change the order of your posts by simply dragging and dropping them in whatever order you wish. If you have any custom post types a "Re-Order" link will appear for those as well.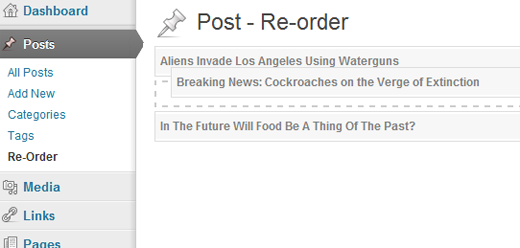 Download Post Types Order Plugin