Do you want to display the estimated time it takes to read your WordPress blog posts?
An estimated reading time encourages users to read through to the end of a post, since they know how much time it will take. It can help to keep readers on your website and boost engagement overall.
In this article, we will show you how to easily add estimated post reading time to your WordPress posts.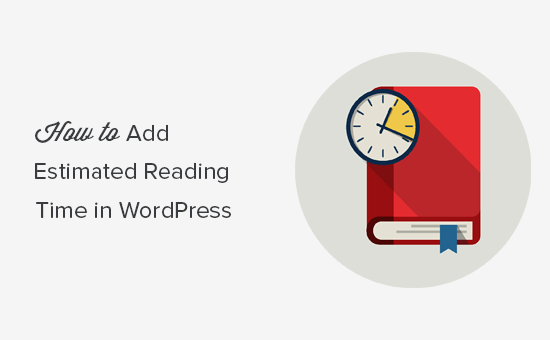 Why Add Estimated Post Reading Time in WordPress Posts?
When you are starting a new blog, your primary focus is on getting more visitors to your website.
However, you also need to increase the time each user spends on your website. When visitors stay on your website longer, they're more likely to remember your brand, sign up for your newsletter, make a purchase, and return and visit again in the future.
This is why several popular websites show a progress bar on top that shows a reading progress bar as users scroll down a post.
Another way to achieve a similar effect is by adding an estimated reading time in plain text. This encourages users by telling them that it will only take a few minutes of their time to read this article.
That being said, let's take a look at how to easily display reading time in your WordPress blog post.
Adding Estimated Post Reading Time in WordPress
The easiest way to add estimated post-reading time is by using the Read Meter plugin. It's a free WordPress plugin that helps you show the reading time and progress bar on your website.
First, you'll need to install and activate the Read Meter plugin. For more details, see our step by step guide on how to install a WordPress plugin.
Upon activation, you need to visit the Settings » Read Meter page from your WordPress admin panel to configure the plugin settings.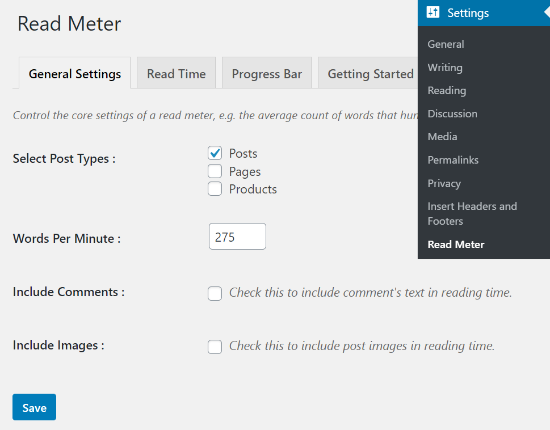 Under the 'General Settings' tab, you can select the post types to show the reading time on. For instance, the plugin lets you display the reading time on your blog posts, pages, and products if you have an online store.
You can also adjust the reading speed. By default, the plugin calculates reading time by estimating 275 words per minute reading speed.
There is also an option to include comments and images in estimating the time it will take to read the blog post.
Next, you can head over to the 'Read Time' tab to customize the exact text that will appear.
At the top, the plugin lets you choose whether to show the read time on blog posts, your home page, and your archive pages.
Besides that, you can change the position of the read time, edit the text, change the font, size, margins, background color, text color, and a lot more.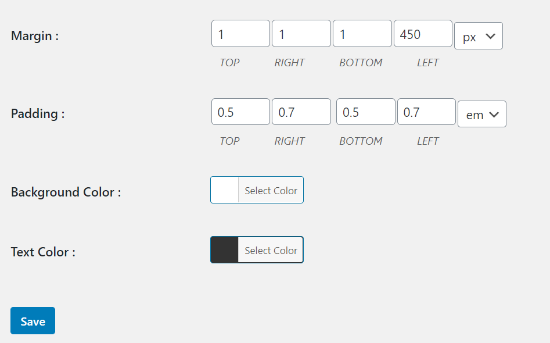 When you've made the changes, don't forget to click the 'Save' button.
After that, you can go to the 'Progress Bar' tab and edit the settings. There are options to select the position of the bar or completely disable it from your WordPress website.
You can also change its style, background color, primary color, and bar thickness. After editing your progress bar settings, go ahead and click the 'Save' button.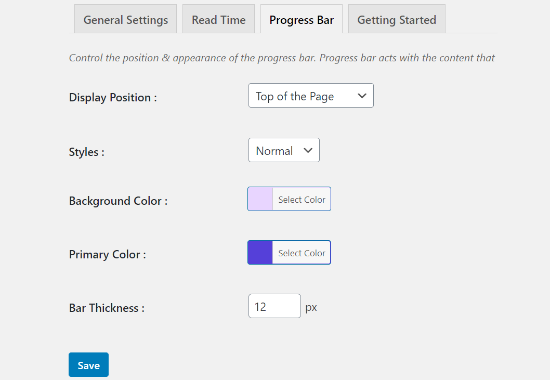 You can now visit your website to see the reading time and a progress bar in action.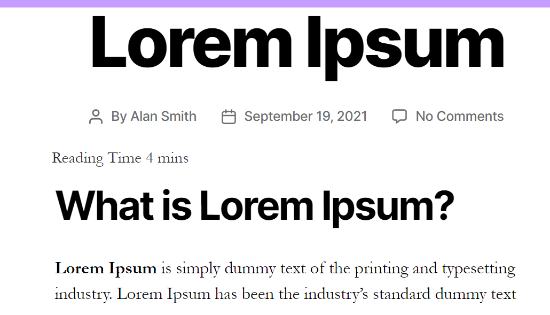 We hope this article helped you learn how to display estimated post reading time in your WordPress posts. You may also want to see our list of must have WordPress plugins for your website.
If you liked this article, then please subscribe to our YouTube Channel for WordPress video tutorials. You can also find us on Twitter and Facebook.