Are you looking to add a login form to your sidebar? If you are running a multi-author site, or allow user registration on your site, then it is helpful to provide your users with an easy way to login to your site. In this article, we will show you how to easily add a login form in your WordPress sidebar.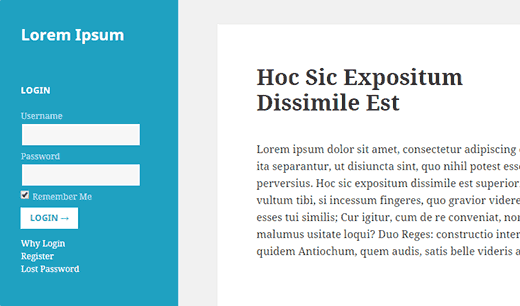 Video Tutorial
If you don't like the video or need more instructions, then continue reading.
First thing you need to do is install and activate the Sidebar Login plugin.
Once the plugin is activated, you need to go to Appearance » Widgets in your admin area. Next, drag and drop the Sidebar Login widget to your widget ready area also known as sidebar.
The default widget settings should work on most sites, so you can simply press the save button.
However, it's always good to know the settings, so you can change if needed.
First you need to provide a title for your login widget. After that you can add some links in this format:
Why Join | http://www.example.com/why-join/
Below the links, you will find the options to display registration and forgot password links. Next, there is an option to choose the login redirect page. By default, the plugin will redirect users back to the current page, but you can change that if you want.
The next few options control the widgets appearance once a user has logged in.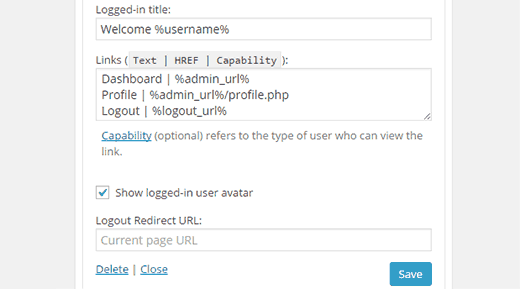 You can customize the greeting message your users will see, change the logout redirect page, and add your own custom links.
You can also show or hide the links to the admin area and user profile page.
Once you are satisfied with the settings, you can click on the Save button to store your widget settings.
That's all, you can now visit your website and see your sidebar login form in action.
We hope this article helped you learn how to add a login form in your WordPress sidebar. You may also want to check out our list of 25 most useful WordPress widgets for your blog.
If you liked this article, then please subscribe to our YouTube Channel for WordPress video tutorials. You can also find us on Twitter and Google+.