Ever wonder how some sites add small texts below their images? Well that's a caption. It comes in handy if you want to provide additional details about your image. WordPress comes with a built-in functionality to add captions to your photos. In this article, we will cover how to add caption to images in WordPress.
Video Tutorial
If you don't like the video or need more instructions, then continue reading.
First thing you need to do is to upload an image. You can add images to WordPress by clicking on the Add Media button while writing a post/page. Once you have uploaded an image, you will see a form where you can provide the image information such as title, caption, alternate text, and description for your image.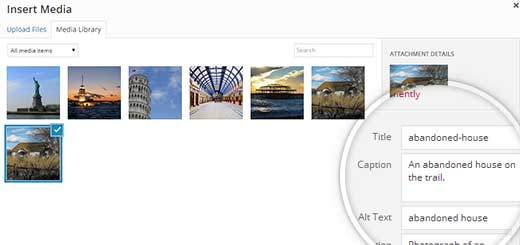 The title and description boxes are not visible to your users. However, caption will appear with the image when you insert it into your post. Depending on how your theme handles captions, you will see something like this:
You can also add caption to images when creating an image gallery in WordPress. Once you have uploaded your photos, you can enter captions directly below an image, like this: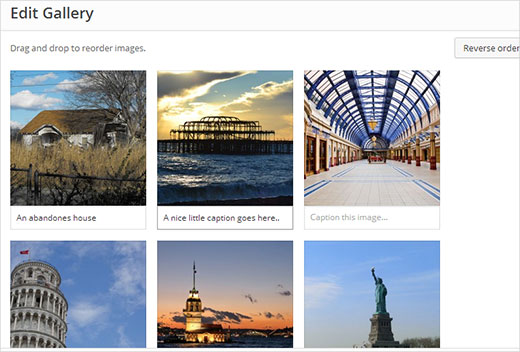 The captions will appear with your gallery images. The appearance of captions may vary depending on how your theme styling. This is how gallery captions appear in the default Twenty Fourteen theme: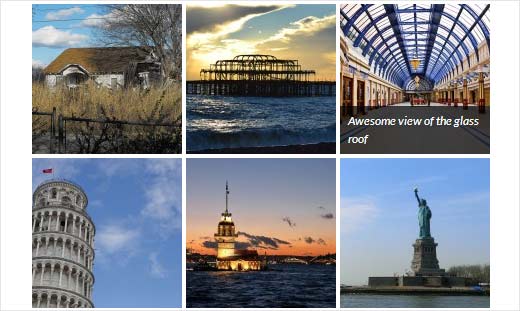 Adding Captions to Multiple Images in Multiple Posts
If you post a lot of photographs on your site, then perhaps you would like to revisit your photos and add captions to photos in different posts. You don't need to open each post in the post editor just to add captions to images. You can add captions by editing an image directly.
To do that, go to Media » Library. There you will see all your photos and images. Take your mouse over to an image you want to edit, and you will notice that a few links would appear below it. You need to click on Edit Image link.
This will open image in the WordPress image editor screen. You can add caption to your image here. You can also crop, rotate, and resize your images from edit image screen.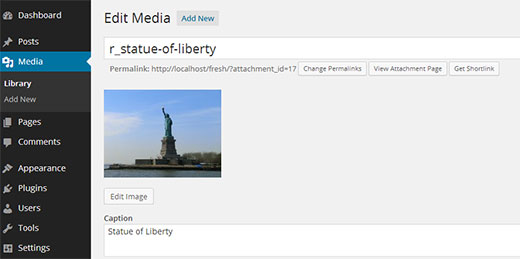 We hope this article helped you add caption text to your images in WordPress. If you liked this article, then please join us on Twitter or subscribe to our YouTube Channel