In WordPress every time an author wants to add a link in a post they have the option of selecting "open link in new window". Although doing it manually is an option, there is a better way. By using this plugin you can have all external links open in new windows automatically even if someone forgets to check the box.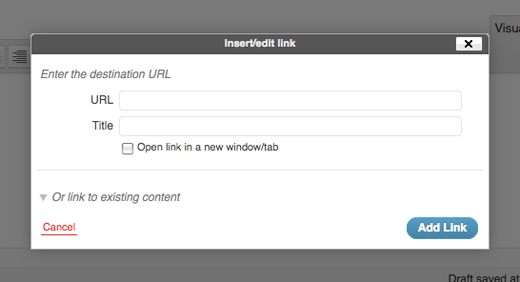 Video Tutorial
If you don't like the video or need more instructions, then continue reading.
All you have to do is go and download the plugin. There is no back end so you do not have to worry about setting anything up in the admin panel. Once you have activated it every link will be opened in a new window using JavaScript's window.open()-function. Not only is this SEO friendly but the code is also XHTML Strict compliant. The best part about this plugin is that when Javascript is disabled in someones browser it doesn't return any errors but just remains inactive.
Download the plugin Open External Links in a New Window.