WordPress has an abundance of themes for nearly every type of website. This abundance and design choices is particularly the reason why many professional photographers choose WordPress as their publishing platform. However, this abundance may also create confusion. How do you decide which one is the best? We decided that we should compile a list of some of the best WordPress photography themes. This list has themes that are not only good-looking, but also easy to manage, change, and create with.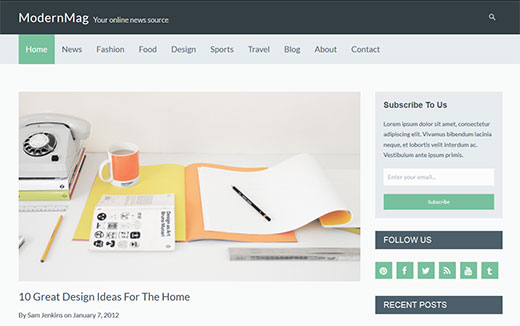 Modern Mag is a fully responsive magazine and photography theme for WordPress. It is highly optimized to gracefully adjust images to user's device size, which makes it very mobile friendly. Among other features it has custom colors, custom page templates, and integrated social media support. Modern Mag is also optimized for page speed, which is great for SEO.
Use ThemeLab Coupon Code to get exclusive 10% discount on all ThemeLab themes.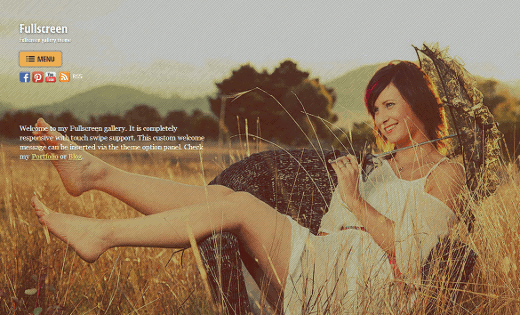 As the name suggests, Fullscreen theme provides a full screen view of Photos. It is a responsive WordPress photography theme, with support for fullscreen view, swipe support, and autoplay galleries.
3. Snapshot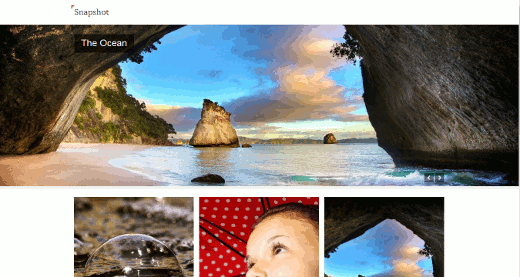 Snapshot is a free WordPress photography theme. It comes with a full width slider to showcase your photos. It lays out your photographs in a nice simple grid. Each photograph gets its own page with larger display and easy navigation menus.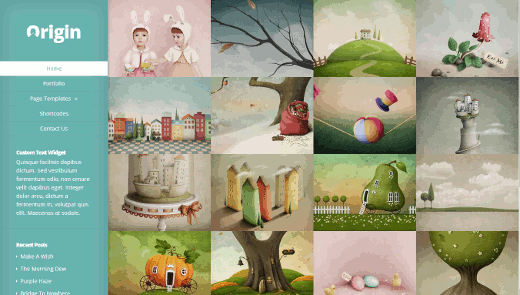 Origin is a grid based theme for photography websites. It lays out photographs in a beautiful grid that fills the whole content area. It displays each image's title and description when a user takes mouse over the image. It is a responsive theme with many customization options.
Artist is another grid-based responsive theme, with a slider and infinite scroll feature. It is easy to use and customize. Designed mainly for artists, illustrators, and photographers this theme is versatile in its features and can be used to showcase any type of content.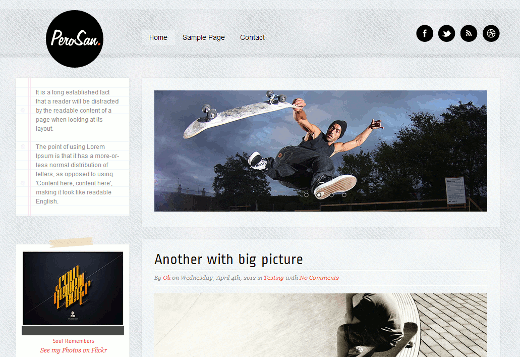 Perosan is a responsive versatile WordPress theme with a simple layout that focuses on content. It uses a traditional scroll-down blog format layout which most people feel comfortable with. It can be used for blogging as well as photo blogging.
Designed mainly for photographers, Shutterblog uses a responsive layout to display a slider of featured content at top with a grid based layout for galleries.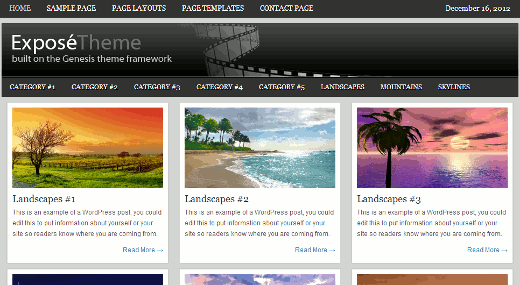 Expose Theme is powered by Genesis Theme Framework. Designed mainly for photographers, it has a simple beautiful grid layout. There is numbered Page navigation at the bottom of each index page, two menubars, custom headers, and it is built upon excellent code.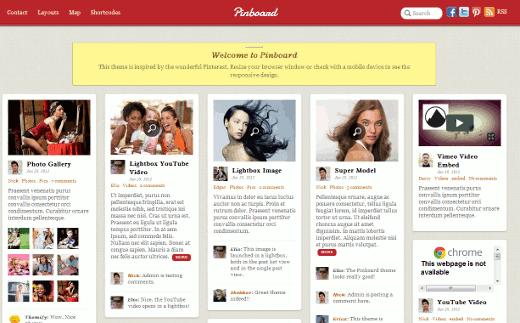 Pinboard is a Pinterest like theme for WordPress. It uses similar color and style elements as the popular visual bookmarking site. It has a sticky top bar with social icons and navigation menus. Pinboard has infinite scroll support and it also comes with Multisite support which enables users to sign up and start posting.
10. Slideswipe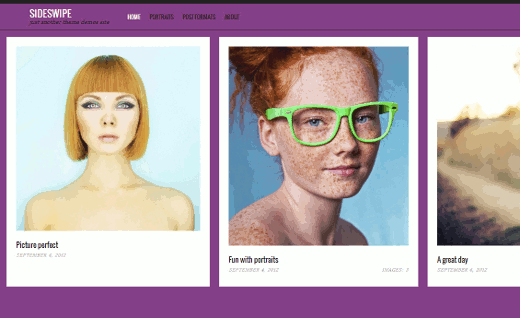 Slideswipe is a responsive WordPress theme with swipe support. It is designed to create gorgeous websites to showcase photographs. SlideSwipe looks nice on different devices and comes loaded with features such as color switchers, gallery slideshows and theme customization panel.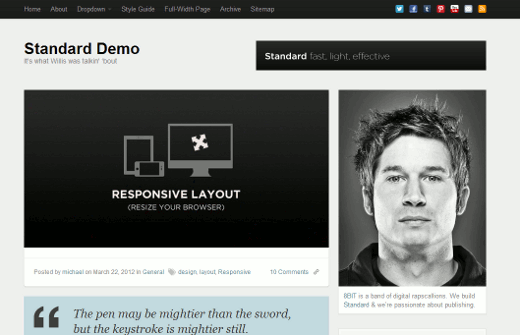 Standard is a responsive theme designed mainly for publishers. It is an easy to customize theme with lots of features. As a photographer you would appreciate Standard's Publisher tools which allow you to shine on your website and build your own brand.