A few weeks ago we showed you how to duplicate theme files from the WordPress admin panel in order to make modifications without using FTP. One of our readers, however, made the suggestion that you could also use a file management plugin. While, there are many plugins you can download that will allow you to perform operations on your files straight from the WordPress admin panel, in this post we will show you how to use WP-File Manager.
Video Tutorial
If you don't like the video or need more instructions, then continue reading.
First thing you have to do is install and activate WP-File Manager plugin. After you have activated, you will notice a FileManager tab in your admin panel. Clicking on this will give you two options. You can go directly to "FileManager" or you can select "Configure". The plugin comes with all options disabled so first go to the configuration screen. Here you will find that you can choose your default home location, what operations you would like to be able to perform (read, edit, delete files), and an editable list of file extensions.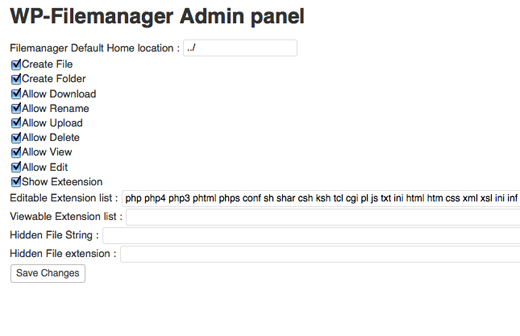 After you have done this you can go back and click on the "FileManager" tab in the FileManager submenu. This will bring up your file management screen where you can perform operations on your files according to how you configured the plugin.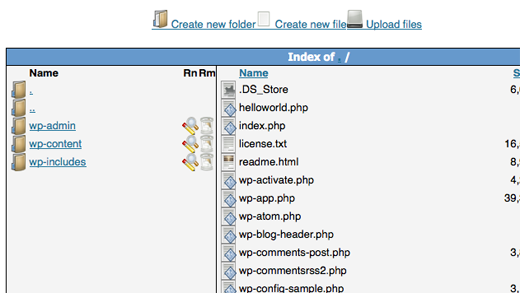 Download the plugin WP-File Manager.
Note of caution: File manager type plugins grant users a lot of access which can be used in negative ways as well. So our recommendation is that you do not install such plugins on multi-author sites unless ofcourse you absolutely trust your authors.