Managing a proper editorial workflow is probably the biggest challenge for multi-author WordPress sites. One thing that bothers many site owners is that authors can see the media uploads of other authors and contributors. In this article, we will show you how organize media uploads by users in WordPress so that users can only see and use their own attachments and images in the media uploader.
First thing you need to do is install and activate the WP Users Media plugin. Upon activation, there are no settings for you to configure as the plugin just works out of the box.
To see how the plugin works, you can create two new user accounts with the Author role. Next log in to WordPress with each of the two accounts and upload some images. You will see that the media library will only show you the images uploaded by that particular user. For example, we created two users Sam and Tina. We uplaoded three images using Sam's account and three images using Tina's account.
This is how Tina's account shows media library: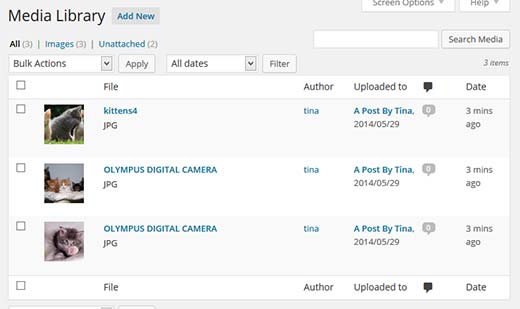 This is how Sam's account shows media library: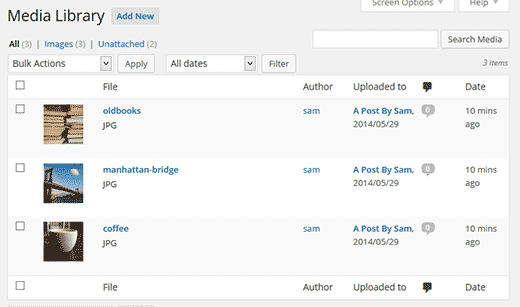 And lastly, this is how a site administrator sees the media library.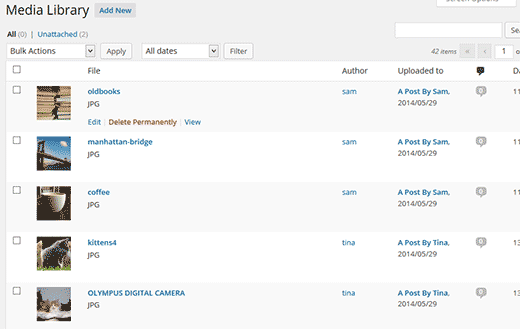 When uploading new images, your users will only be able to select their own uploaded images from the Media Library.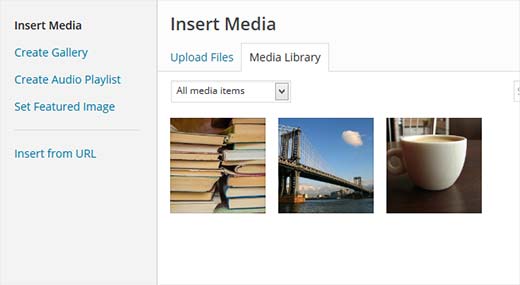 We hope this article helped you better organize media uploads by users on your WordPress site. If you come across any issues while uploading images, then checkout our guide on fixing common image issues in WordPress.
Also here's an easy tutorial that allows you to instantly switch between user accounts without logging out in WordPress.
If you liked this article, then subscribe to our YouTube Channel for more WordPress video tutorials. You can also join us on Twitter and Google+.