Are you wondering what is a WordPress theme framework and if you should be using one?
WordPress theme frameworks help developers make beautiful child themes more quickly. However, they come with their own advantages and disadvantages that you may want to consider.
In this article, we'll explain exactly what is a WordPress theme framework. We'll also explain different types of theme frameworks, go over the pros and cons of using them, and then share our favorite theme frameworks.
What Is a WordPress Theme Framework?
A WordPress theme framework is a type of 'parent theme'. It includes the core functions of a theme, but not the styling. A theme framework needs to be installed with a 'child theme', which determines how the website looks.
Why split a theme into 'parent' and 'child' themes, instead of just including all the code in one theme?
Developers like to use theme frameworks because it allows them to reuse a lot of the same code for many different themes. They can easily create many different child themes that are styled differently, without having to rewrite a lot of the same functions.
That's because child themes inherit all the functionality of the theme framework.
You see, in the earlier days of WordPress, there were some crucial issues with the way WordPress themes were developed and maintained.
One big issue was that there was no good way to update WordPress themes without losing custom code added to the theme by the users.
Also, before frameworks existed, the only way developers could re-use the same code was to copy and paste it in all their themes.
This created a WordPress security concern. For instance, if there was a security exploit in a theme, then there was no quick way to apply a patch to all the other themes that were based on the same code.
To address this issue, the WordPress core team and the community came up with parent and child themes.
With frameworks, it is extremely easy to push out an update without modifying anything the child theme has. This method allows you to keep the "framework" of your site strong without modifying how it looks.
What Are the Pros and Cons of Using Theme Frameworks?
There are a few advantages and disadvantages to using a WordPress theme framework on your site. Let's take a look at both.
Advantages
Community – Most popular theme frameworks have a huge community behind them. This makes it much easier to get your support questions answered.
Built-in functionality – Theme frameworks often come with built-in widgets, blocks, and other features.
Code Quality – Often theme frameworks are peer-reviewed, so they are much more likely to follow all best practices.
Upgrades – The ability to upgrade without losing any style customizations is a great plus.
Disadvantages
Unnecessary Code – Frameworks often come with tons of built-in functionality which you may not use. If the framework is well-coded, however, then this shouldn't affect your site at all.
Framework Limitations – Often frameworks have limitations. If you want to heavily customize your site, then you might have to override core files.
Price – Most theme frameworks are not free. There is either a one-time fee or an annual fee to receive updates and support.
Should You Use a Theme Framework?
If you are a developer learning to create your own WordPress themes, then you can use a theme framework to reduce your development time.
On the other hand, if you are a small business, then you can purchase a theme framework and child theme to use on your website. Often, purchasing a theme framework gets you access to many different child themes all at once.
For instance, Genesis has excellent child themes for different industries that you can use and easily customize for your own needs.
Another advantage of using a framework for your site is that once you learn how to use it, you can easily switch designs without having to learn a whole new theme or framework.
Our Pick of The Best WordPress Theme Frameworks
There are tons of WordPress theme frameworks that are available. Here are some of the top theme frameworks we recommend for different uses.
Based on our own experience, we recommend using Genesis Theme Framework. It comes with a rock-solid code library that is highly optimized for WordPress speed and performance.
Genesis isn't bloated with a lot of extra features, so you can pick and choose the specific WordPress plugins you need for your website.
There are dozens of child themes available for Genesis which can be easily installed and customized. Plus, if you sign up for WP Engine for your WordPress hosting, then you get access to Genesis + all child themes for free.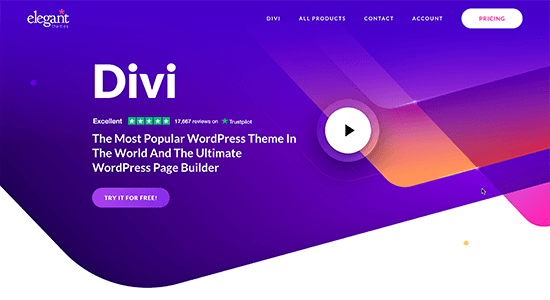 Divi is a popular drag and drop WordPress theme. Due to its large number of child themes, it is a theme framework in its own right.
The biggest advantage of Divi is that it gives users a powerful drag and drop page builder and theme customizer. Users can also easily import custom templates to create their own pages as needed.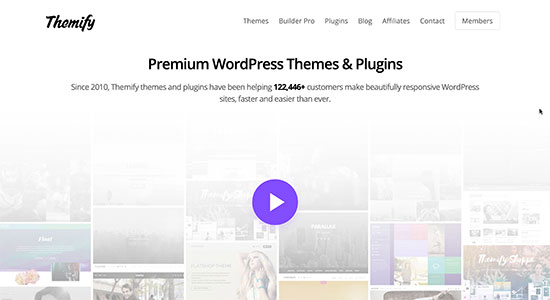 Themify is a drag and drop WordPress theme framework with 44+ themes, a powerful page builder, dozens of addons and additional templates and more. This allows developers and website owners to make a website without writing any code at all.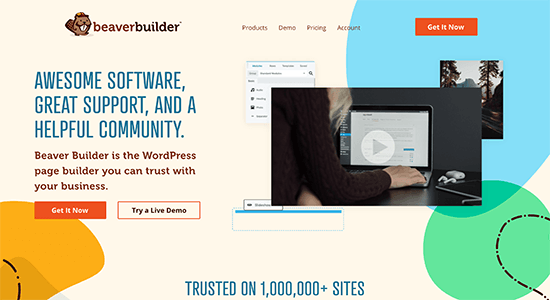 Beaver Builder is a popular WordPress page builder that comes with a Beaver Themer addon. This allows you to create custom landing pages as well as entire custom WordPress themes without writing any code.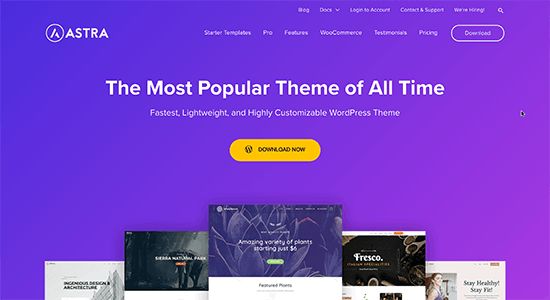 Astra is one of the most popular WordPress themes on the market. The main theme can be used as a stand-alone theme itself, but with their Starter Sites addon, you can also import complete website designs into your main theme.
Astra is a mix between a code-library based theme framework like Genesis and drag and drop frameworks like Divi. It can be used with any page builder of your choice, which gives users more freedom.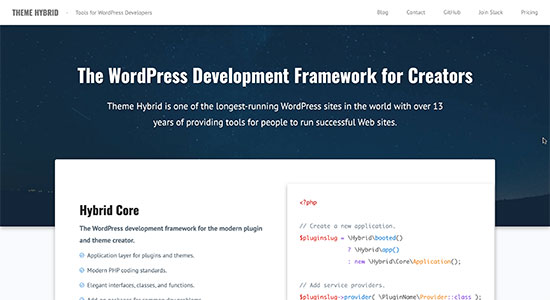 Hybrid Core is an excellent WordPress theme framework for developers. Like Genesis, it is optimized for performance, SEO, and standards compliance.
Intended to be used by developers, Hybrid provides a solid foundation to quickly develop custom themes.
Underscores is a WordPress starter theme that comes with a built-in code library that gives you a head start in your theme development. Widely used by developers to quickly create their own themes, Underscores can be used without installing it as a parent theme.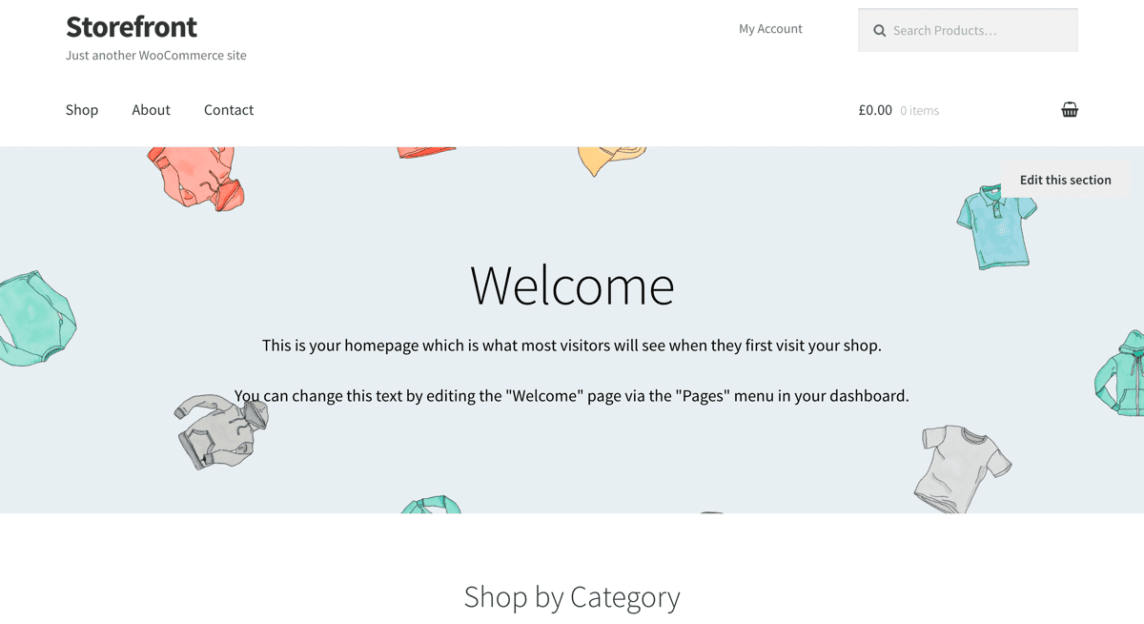 Storefront is a WooCommerce theme developed by the folks behind WooCommerce. It can be used as a starter theme for WooCommerce theme development, and gives a good head start to developers building custom WooCommerce themes for clients.
Which Is the Best WordPress Theme Framework?
The best theme framework for you depends on your skill level and how much time and money you are willing to invest in.
For developers, we recommend using Genesis. They have been around the longest and Genesis theme framework is highly optimized for SEO and performance.
For average users who want to build a website for their business or blog, we recommend using drag and drop frameworks like Divi and Themify. They do not require any coding skills to get started and are super-flexible.
Alternately, you can just use a standalone WordPress theme with flexible customization options like Astra.
We hope this article helped you learn more WordPress theme frameworks and their pros and cons. You may also want to see our guide on how much it costs to build a WordPress website, or our comparison of the best domain registrars.
If you liked this article, then please subscribe to our YouTube Channel for WordPress video tutorials. You can also find us on Twitter and Facebook.