When it comes to controlling ad space on WordPress blogs, there are few options out there. We have been using a plugin called OIO Publisher for a few years. It allows us to place ad spots through out our website in the zones that we like. It also allows us to sell those ads if we wish. It allows us to pick what size ads we want, and how much should it cost. It integrates with several payment options such as PayPal and 2Checkout.
It is by far the best ad management plugin available for WordPress. This plugin is full with features. You get to set zones and in each zone you can choose how many ads will be displayed. You have an option to make the ads rotate. You can offer buyers the opportunity to buy several months of advertising at a discount pricing or you can do monthly subscription. All of this is and much more can be done through the straight forward administration panel. You can sell ads based on CPM, CPC, or fixed price. We have seen people using OIO Publisher to sell eBooks as well.
OIO Publisher automatically generates a sales page with all the details you provide. This allows the advertiser to select the ad spot they want to buy, and fill out their information (payment methods, ad image, ad link etc). Once they submit an ad, it waits for your approval before it is published on the site. Once you've approved the advertisement, OIO Publisher will run the ad for the period that you were paid for. It regularly emails out the statistics to your advertiser, so they can see how well the ad is performing. If your advertiser subscribed for month to month payment, then OIO Publisher checks with PayPal or their payment method to see if the payment was made. If the subscription was cancelled, it will notify you and automatically remove the ad from your site. Below are some screenshots: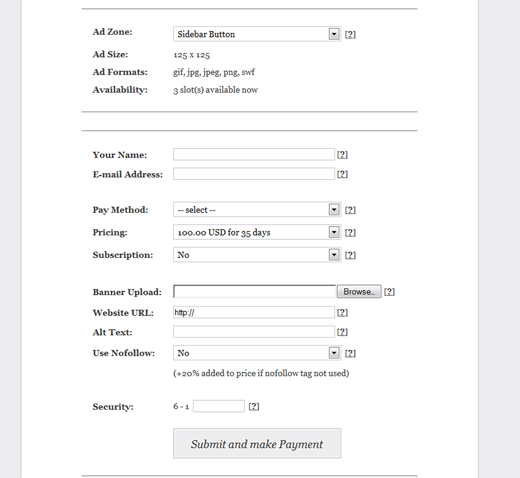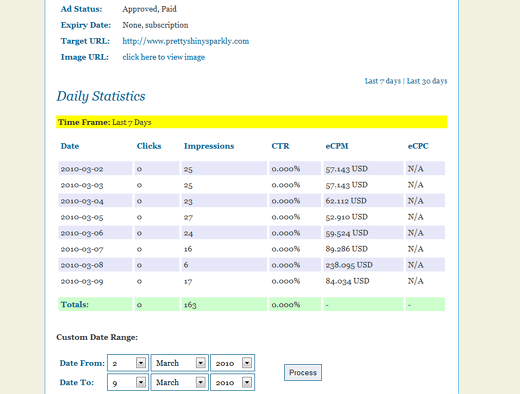 Aside from banner ads, it also has option for pay-per-post, digital downloads, and affiliate programs. You can set all rates and details in the admin panel.
OIO Publisher is a great product that will put you in control. It is very easy to implement and use, but this product does not guarantee that you will have plenty of advertisers. You will still have to do the hard work in order to get advertisers to purchase the ads from your site.
The downside of OIO Publisher when compared to services like BuySellAds is that these services have a huge advertising base, and they can drive advertisers to your sites. Even though OIO Publisher have a marketplace section on their website, it is no where near as powerful as BuySellAds. You will still have to do a lot of work to get advertisers to your site.
The plus side of using OIO Publisher is that you get to keep 100% of the profits from selling the ad spots whereas on services like BuySellAds, there is a middle man fee that you pay.
The plugin costs $47. But you can save $10 when you use the OIO Publisher coupon.