Holidays are approaching and as always spouses and family members of bloggers and tech savvy users are going crazy about what to get their loved ones. If you have a brother, sister, husband, wife, mom, dad, or a cousin who is into blogging, WordPress, designing, development, or something related to technology, then hopefully you will find this article helpful. In this article, our founder Syed Balkhi has handpicked items for his gift idea list for bloggers and tech savvy users.
Ok guys. Syed here. I will be creating this list based on the things I have, and things I know I want as well as things I have seen other folks love and sing praises of. I have divided this article into the following categories: Books, Gadgets, Blogging/WordPress, and Miscellaneous. Let's start with Gadgets.
Gadgets
As a geek, I love my cool little toys. Some of these little things are really expensive while others not so much. Nonetheless, I love them, and they are awesome. I'm sure that any of the following gadgets would make a perfect holiday present for your loved ones.
Mophie
Mophie is one of my most favorite accessory for my iPhone. I spend a lot of time on my phone replying to emails, tweeting, checking facebook, and even playing games. While iPhone's battery life is great, it still runs out. This elegant Mophie case more than doubles the battery life for me.
I used to be an Android user, and I switched to iPhone. If your loved one is an Android user, you can look into a Mophie portable smartphone charger which does a pretty good job.
mCamLite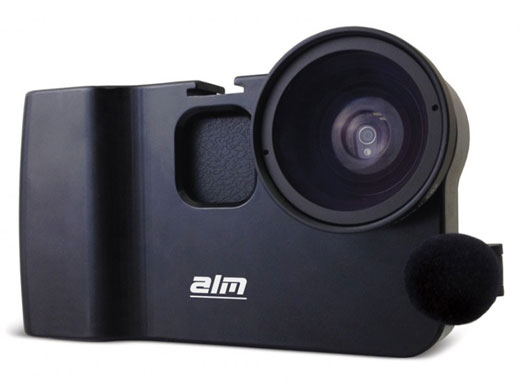 I attend a lot of conferences. It is not always feasible to carry a DSLR camera everywhere. This is why I got this device called mCamLite when I first saw it. It is a wide angle lens for your iPhone camera. It provides you with full stability, you can mount it on a tripod, and use it as a weapon (just kidding, but the thing is made out of really solid aluminum).
This is also a great conversation starter when I'm at an event where I don't know a lot of people. Folks often approach me to ask what is this, and then we end up having a great conversation. The wide angle lens allows you to take better picture and videos.
Headphones
Headphones are a great present specially if they have active noise cancellation. As a developer and a blogger, I personally like to work with no distraction. Instead of blasting the whole house with my loud speakers, I just turn on my active noise cancellation and listen to my music while I work. I use the Monster Inspiration headphone which you can see in the image above. However, a good friend of mine swears by the Bose QuietComfort headphones. I would let you pick from the two.
These are also great for air travel, which I do a lot. I think this would make a great present.
DSLR Camera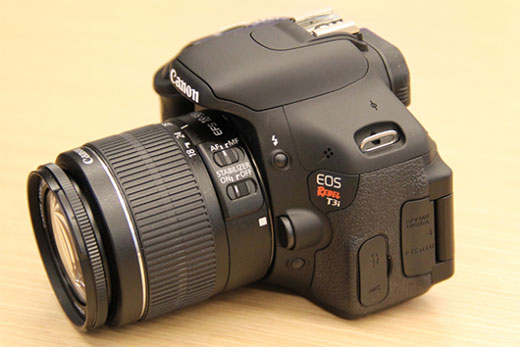 From what I noticed by hanging out with geeks is that photography seems to be a real hot thing. Every other person, I saw was into taking cool pictures. They would use it in their blogposts or just for the sake of a hobby. After a few years, I finally gave in to the peer pressure and purchased my first DSLR camera. I think the photo quality with a DSLR is significantly better than a point and shoot. I consider myself a beginner photographer, so I use the camera that I highlighted in the picture above which is Cannon EOS Rebel T3i.
I highly recommend this as a present for someone who is a blogger. This will allow you to take high quality pictures for your blog posts. It is great for family pictures, vacation pictures, and everything. Even though there is a newer version T4i is out, I have read that it is not worth upgrading. For this black friday, Amazon has a great sale on this camera. You can grab it for $599 with a kit lens. They are also running good specials on lenses that would normally cost you a lot. I saw a deal that you can get other lens, printer, and more for an extra hundred or so.
P.S. this camera also does good with video recording. I actually setup my own green screen and have been playing with it for a while.
Microphone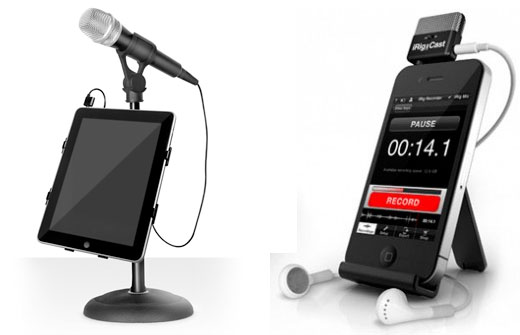 Microphones are essential for podcasting which is a hot thing among bloggers right now. Folks have really complex podcast setups which can get expensive at times. I have been using the iRig Mic to record the audio for our List25 videos.
When I was at CES last year, I also tried out their Mic Cast which is a smaller and more portable versions for podcasters on the go. These work with iOS devices, and I know that the handheld works with the new macbook laptops as well.
Macbook/iPad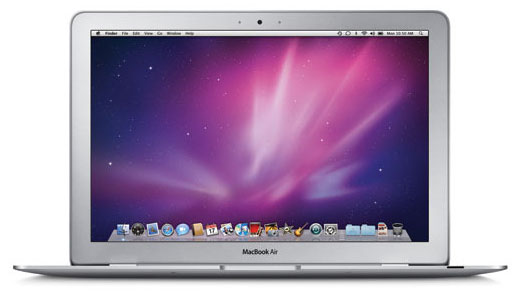 These are probably the most cliche gifts that you can give, but they are often the most loved ones. I personally use the 13.3″ MacBook Air, and I would recommend it to everyone. It is fast, light, and portable (like a laptop should be). I had 11″ one, but that was too small.
I have been hearing raving reviews about the MacBook Pro 13.3″ with Retina Display. It is a newer technology, I haven't played with it extensively. I did go check it out at the store, and it looks pretty neat. Its not much heavier than the air either, and it potentially would be my next laptop unless they come out with an air with retina display.
I asked on twitter for gift ideas, and many suggested an iPad. I personally am not a big fan of iPads, but apparently others are. If that's the way you are going to swing, then make sure you get an external keyboard.
Blogging/WordPress
I would recommend web hosting, but chances are that your loved ones already have that if they are blogging. So instead, this list contains tools or services that I love.
Sucuri is a malware monitoring and cleaning up service. Think of it as the ADT security for the website or blog. I personally use it on all of my websites. I'm not going to bore you guys with a list of reasons why you should use Sucuri. You can just read my post: 5 Reasons Why We Use Sucuri to Improve Our WordPress Security.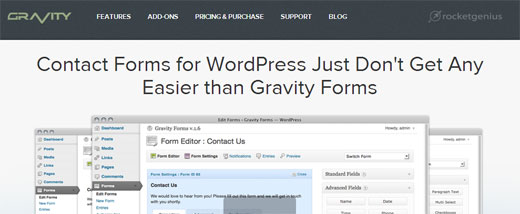 Gravity Forms is a gift that all bloggers would learn to appreciate. It is a full featured form management plugin that offers drag and drop interface, advanced notifications, lead capture, payments, and much more. This saves me so much time and frustration when it comes to creating forms. I absolutely love this plugin.
Use the Gravity Forms coupon for WPBeginner users to get an extra 25% off.
SlideDeck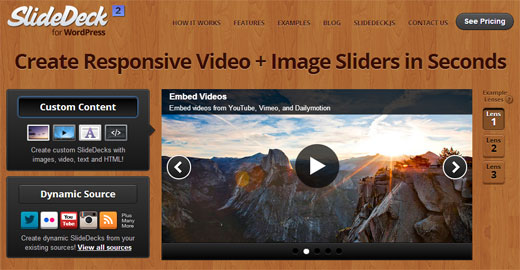 SlideDeck is my plugin of choice when it comes to sliders. I use it on all of my websites that I create. It has a developer version as well as the plugin version for users. It features all types of slide formats. We have two how-to use SlideDeck articles on WPBeginner (part 1, part 2).
Use our SlideDeck coupon to get 20% off.
Blogging is an addiction. When you start one, you can't stop there. You create one after another after another. For those, you need themes. StudioPress is my go-to choice for themes. I always use the Genesis framework to design my websites. WPBeginner is also built with the Genesis framework. StudioPress has a one-time club membership that is known as the Pro-Plus. It gives you access to every theme that they make (now and in the future). This would be a great present to give to any blogger that you know.
Get StudioPress Pro-Plus Membership
It is a bit pricey, but it is quality. If you can't afford that, then I suggest you look at Elegant Themes. They have beautiful looking WordPress themes.
Books
I try to set some time aside to read books that help me become a better blogger, better designer, and a more knowledgeable person in general. Aside from the WordPress books that we recommend on WPBeginner, here are some of my favorites for this year:
Presentation Zen – This book is a gem for anyone who gives presentations. I know a lot of bloggers are doing webinars, or they present at blogging events. This is a MUST read book. I think this would make a great gift for anyone who presents or is interested in presenting.
Words that Sell – I use this book as a thesaurus for whenever I'm trying to write a copy for my landing pages. I think every blogger should have this book as a reference.
Miscellaneous
So I have some other suggestions that I know wouldn't fit in the categories above. Bloggers always love to meet with folks they engage with on twitter or in blog comments. The best way to do that is through a conference. One of the truly remarkable present you can give to someone you love is a conference pass. Yes these can get expensive. Two of the conferences that I will be attending soon are BlogWorld Expo and Affiliate Summit West. They are both in January in Vegas. I'm sure that would be a good present.
Another thing that most bloggers, designers, and developers love is Coffee. Buying a starbucks gift card, or something Keurig Coffee Maker or Versimo by Starbucks would be a good gift.
I know I couldn't possibly have listed everything here. Amazon has a good electronics gift list that you can look through. If you can't think of anything, a gift card always works.
I hope that you found this list helpful. If you have other ideas, then feel free to leave it it in the comments.