Google chrome is the most widely used web browser in the world. Apart from speed, the other most likable feature is the extensions. Chrome Extensions add extra functionality to your browser to make it interact with other apps including WordPress. In this article, we will show you 9 useful Google Chrome extensions for WordPress that will help you improve your WordPress workflow.
WordPress comes with an awesome bookmarklet called Press This. It allows you to share links from anywhere. MultiPress extends the functionality of Press This and allows you to add multiple blogs.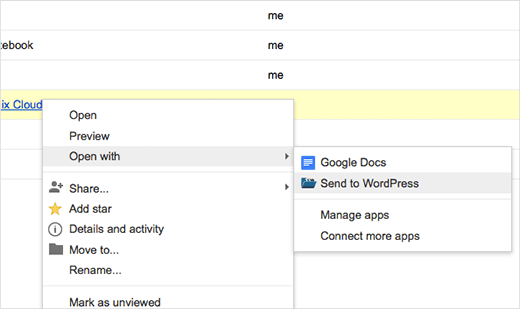 Google Drive offers an easy way to share and collaborate on documents. Send to WordPress extension allows you to send documents from Google Drive to your WordPress site. It automatically imports images and preserves the formatting.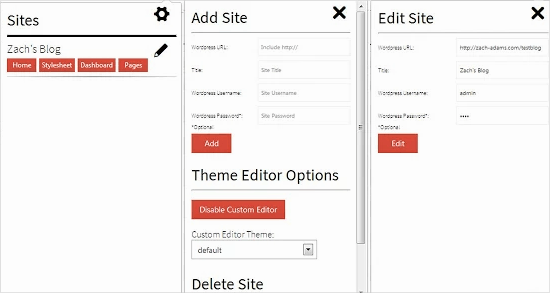 For users who manage multiple WordPress sites, WordPress Site Manager offers a quicker and simpler way to switch between dashboards. It provides quick access to different sections of your website, and you can add as many sites as you want.
PageXray shows you which CMS a website is using. For WordPress powered sites, it will also try to detect the theme and plugins running on that website. It may not be able to detect all the plugins but can easily find some popular free plugins.
WordPress is used on more than 21% of all websites. You will be surprised to find out how many websites are using outdated versions of WordPress. WordPress Version Check extension detects a WordPress powered site's version. It also highlights if a site is using an outdated version.
Google Chrome's developer tools are a great for customizing your theme. However, once you test a CSS change in the developer tools, you have to manually add it to your theme's stylesheet. WordPress Style Editor saves your changes directly to your theme's stylesheet.
There are multiple ways to disable WordPress admin bar. WordPress Admin Bar extension eliminates the need for you to disable admin bar for each WordPress site you manage or work on. Simply click the extension button to display or hide the admin bar without actually disabling it.
WP Write is a lightweight browser-based client for WordPress sites. It works in offline mode which makes it an ideal companion to quickly save post ideas and work on your drafts without an internet connection.
Comment save keeps tracks of comments and posts you write anywhere on the web. This extension is particularly useful for users who write on multiple websites and actively participate in comments. It also allows you to filter websites that you don't want to track.
We hope this article helped you find some useful Google Chrome extensions for WordPress.
If you liked this article, then please subscribe to our YouTube Channel for WordPress video tutorials. You can also find us on Twitter and Google+.