Recently one of our readers asked via twitter, how to show their post updates/revisions publicly to their blog readers. We shared an article before which showed how to display the last updated date of your posts, but it didn't show what was changed. In this article, we will share a plugin called Post Revisions Display which will let you display post-publication revisions along with differences/changes from current revision on single post views.
First, you need to install and activate Post Revisions Display Plugin. Once you have activated that, then a new menu option will be added in Settings » Post Revision Display.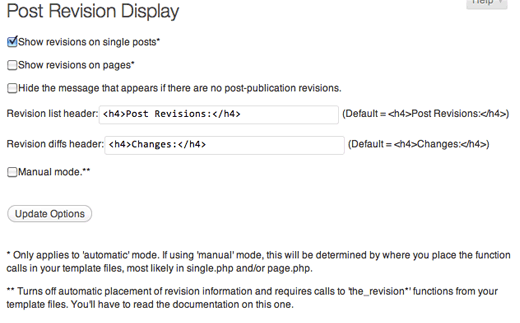 You can select where you want to show post revisions on. If you don't select the manual mode, then the revisions heading will automatically be added at the bottom of your posts. If you do select manual mode, then you would have to add the codes in your theme. For our example, we will NOT do the manual way. If you look in the screenshot below, it will show you how the revisions are added below the post.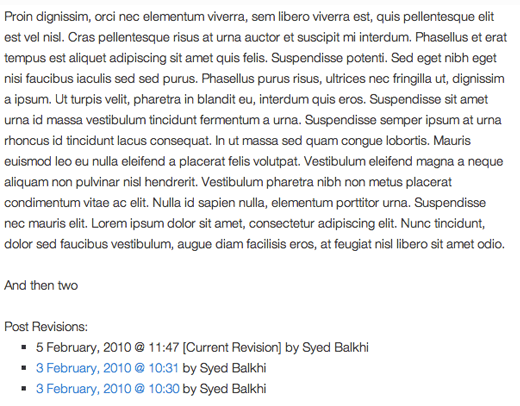 The user can click on the revision to view the older version of the post which you can see in the following image:
Users can also compare the newer version and the older version to see what changed have been made: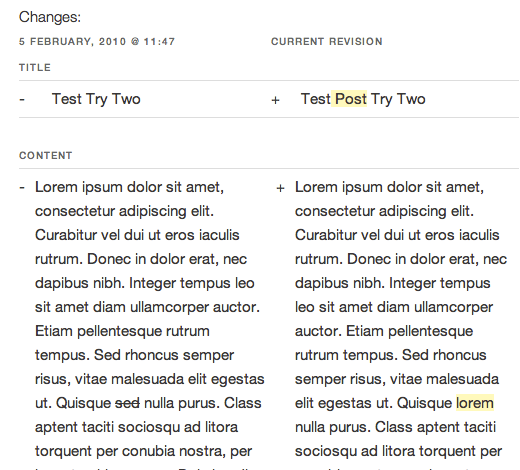 If you wanted to show post updates to your readers in a clean way, then use Post Revisions Display plugin. If you have any questions, you can simply contact us through this site or send us a message on twitter: @wpbeginner